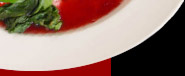 Welcome

Founded in 1985 by Mrs. Harriet Nyenke, Obichi Enterprises is backed with 24 years of industry experience.

Obichi Enterprises provides top-notch african food, condiments, videos, calling cards, cosmetics magazines. along with great customer support - a combination that can't be beat!

Through our commitment, experience, and expertise Obichi Enterprises has established a business relationship with our customers that will last a lifetime!

Call Obichi Enterprises at (323)933-5205: FAX (323)933-0054

AUTHENTIC AFRICAN FOODS AND PRODUCTS AT ROCK BOTTOM PRICES

DESIGN BY MARCEL BWANGA COPYRIGHT RESERVED OBICHI ENTERPRISES @ 2009